Tips: Choose your roof tent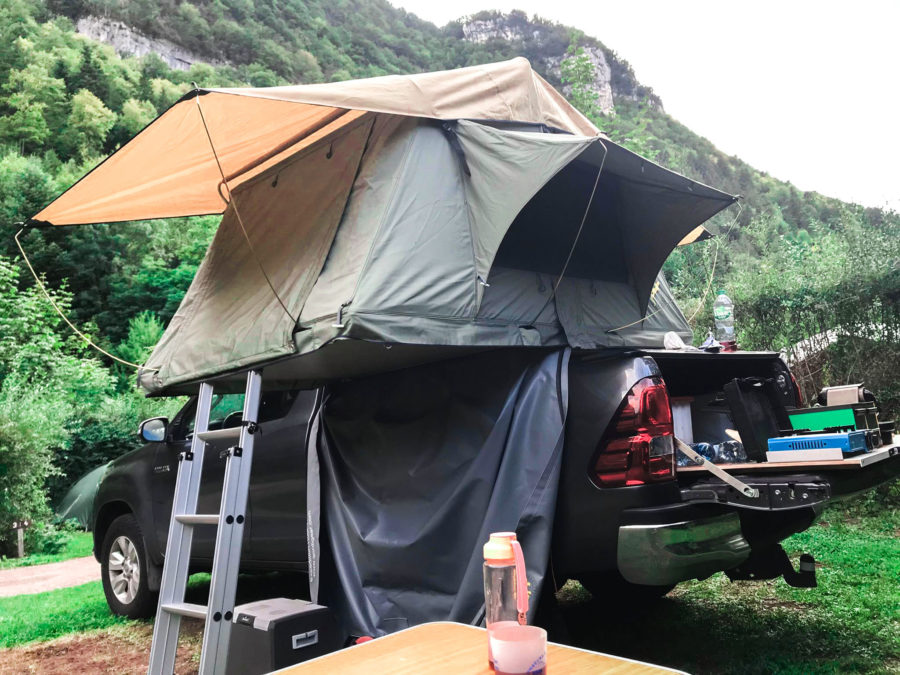 Tips: Choose your roof tent
Roof tents are like regular tents when you look at their shape and their function, but are very different from traditional tents. These temporary homes are very useful when you want to camp and travel with your car. They are the perfect mix between a regular tent and a camper van.
Different types of roof tents
You will find a lot of different roof tents on the market, that is why it can be difficult to choose the one that will suit you better.
Hard shell roof tents open up with a pop-up system whereas soft shell roof tents often open up on the side. These two types of roof tents have hundreds, even thousands of different models.
Hard shell roof tents
The hardshell roof tents often open-up with a pop-up system. The greatest advantage of this system is that the tent setting only takes a few seconds, there's nothing easier than setting up this kind of tent ! It is perfect if you are driving a small car and it can even be used as a space to store gear or equipment when you are on the road.
The only disadvantage is, that most of roof tents only can host two people since the tent is often set on the whole length of the car. Though hardshell roof tent that open-up like a canopy also exist, they can receive more people. However they are not made to fit onto all cars.
Soft shell roof tents
Soft shell roof tents offer more space, they can therefore welcome more people. They are also known to be larger and lighter, which means that they can fit on a lot more cars. Most of these tents open-up like a canopy (on the side), which creates more space. However the setting of this kind of tent is not as fast as the hardshell one.
In the end, its disadvantage is that you cannot use it as a space to store your equipment and your gear when you are on the roads. It is possible to keep your bedding equipment in the tent but no other gear (folding chair, camping table..) would fit.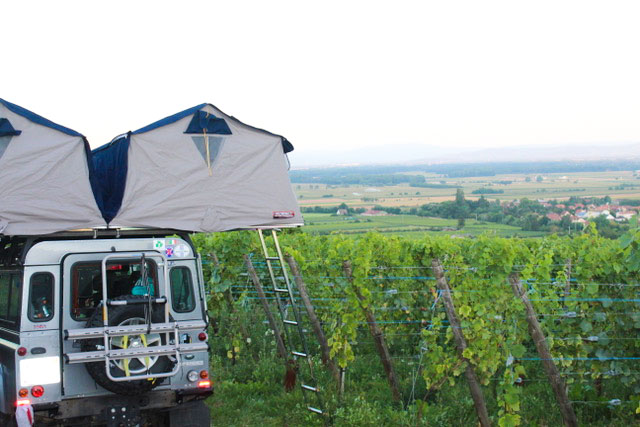 A roof tent for all types of cars ?
It is a question that a lot of people wonder, is a roof tent adapted to cars considered « regular »? The reality is that most roof tents adapt perfectly to regular cars! However, you should be careful not to exceed the maximum dynamic weight.
The maximum dynamic weight varies from car to car and can be checked on your owner's manual. On average, the maximum dynamic weight for a regular car is 75kg. Most of roof tents weight a lot less than that, so don't worry.
The weight limit is not a very important factor when making the decision to buy a roof tent.
There is a difference between dynamic and static weight.
A few definitions :
The maximum dynamic weight is equivalent to the maximum weight that can be put on the roof of a car while driving.
The maximum static weight is the weight limit when the car is stationary.
It is equivalent to 4 times the limit of the dynamic weight.
They are different because when you are not driving, the weight is distributed evenly on the whole car, therefore the roof can handle more.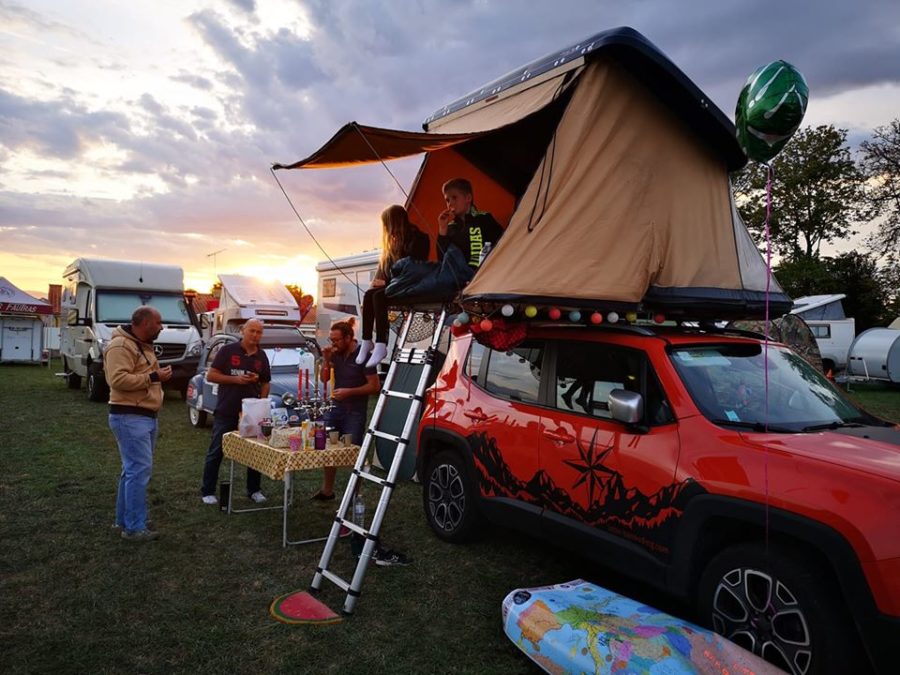 Disadvantage of a roof tent
A windy and rainy weather are the main disadvantage, like it would be for a regular tent.
The second big disadvantage is that you don't have toilets, which can be a problem in some places. Check before hand that the HomeCamper host provides sanitary services.
Thirdly, you cannot bring a lot of things with you when you travel with a roof tent and a regular car, so prefer bringing important things in order to spend a great vacation…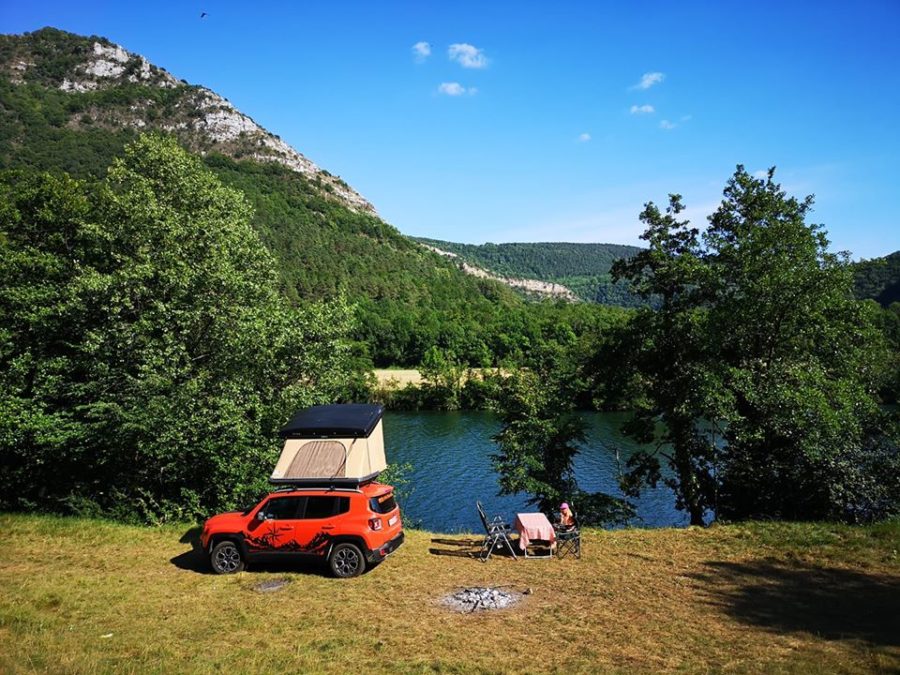 Why choose a roof tent instead of a traditional tent ?
Roof tents were popularized for the first time in Europe at the end of the 30's, and have become a very appreciated way to travel by campers. So why choose a roof tent instead of a traditional tent ? Both are very useful and good, but a roof tent can offer extra advantages :
Security and comfort
Due to their height, roof tent have the advantage to provide you some kind of security regarding some wild animals. They also allow campers to be stress free during the night while respecting the nature around them.
Other advantage: They also are very comfortable! Softshell roof tent particularly.
Suitable for all kind of vehicles
Roof tents are four-wheeled vehicles' best friends. They (almost) adapt to all cars (SUV and trucks). Considering its weight, you'll need a roof rack to set it on your car. But first and foremost, make sure that your car is capable of handling it !
More space in your vehicle
As your tent will be set on your vehicle's roof, this means that you will have a lot more space in your car for other essential equipment, such as a cooler, hiking gear, your domestic animals…
Windproof
Most traditional tents are soft shelled, which means that the materials used to make them are light and cannot efficiently protect from the wind, storms and other inclement weather. On the contrary, roof tents are more robust and heavier, un good point to avoid having your stuff blown away by the wind.
A unique experience
The best reason to go camp with a roof tent is the experience that comes with it. Camping at high altitude will offer you incredible views that camping on the ground will not give you. No matter if you go alone, with friends or with family, camping in a roof tent is an experience that everyone should make at least once. It will be even more unique if you combine it with a stay in a HomeCamper's garden.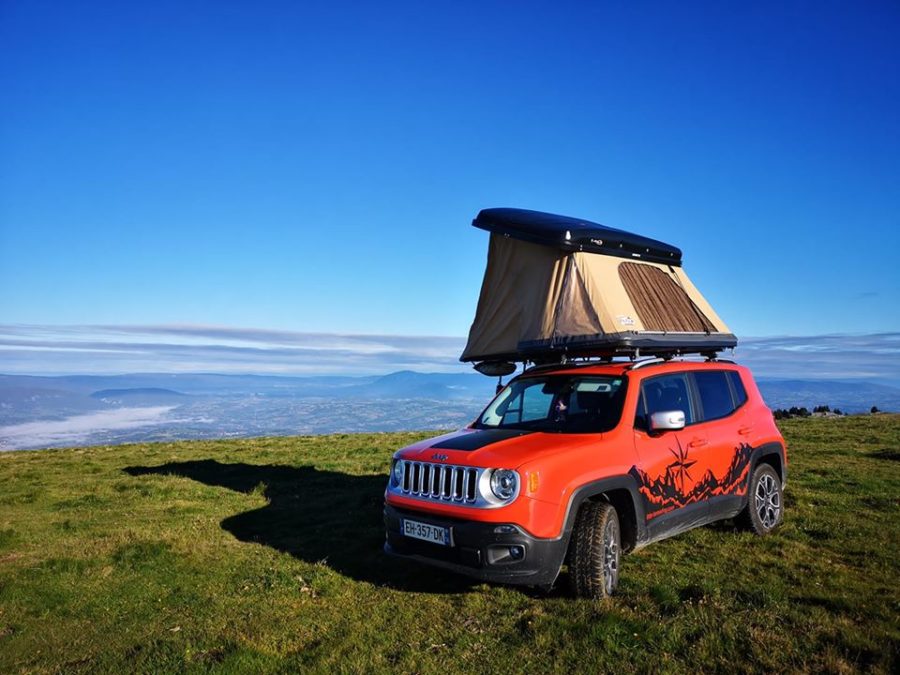 Going on a journey with a roof tent is a unique way to travel and it is absolutely worth it !
HomeCamper wishes you a fantastic summer in our gardens !
© Image en tête : Voun Zy