Check list before going camping with a tent
Check list before going camping with a tent
The biggest satisfaction when going camping in a tent is the fact that you are wild traveling. Plan your trip in advance by thinking about what you may need. In this article we will try to make a list of equipment and gear that you may need during your tent stays in the HomeCamper's gardens.
The basics you cannot overlook !
Compared to the other forms of camping (camper, mini van, trailer), tent camping is perfect for nature lovers who wish to immerse themself. When you go camping, focus on taking gear and equipment that is necessary for your trip!
The tent
Go for the essential: the tent. It may seem obvious but check that you have it before going!
If you don't own a tent, you have a lot of options. For example, you can opt for a dome tent, a tunnel tent or a tipi. But if you are someone who like sleeping under the stars, go for a no-tent trip!
Tips : if you plan on going for one night, it may be better to go for a tent rental. You can rent the « 2 seconds Easy » tent by Quechua! But if you plan on going camping often, it is way better to invest on a good tent.
If the weather is good, discover the hammock camping! You just have to use you sleeping bag and there you go for a night under the stars.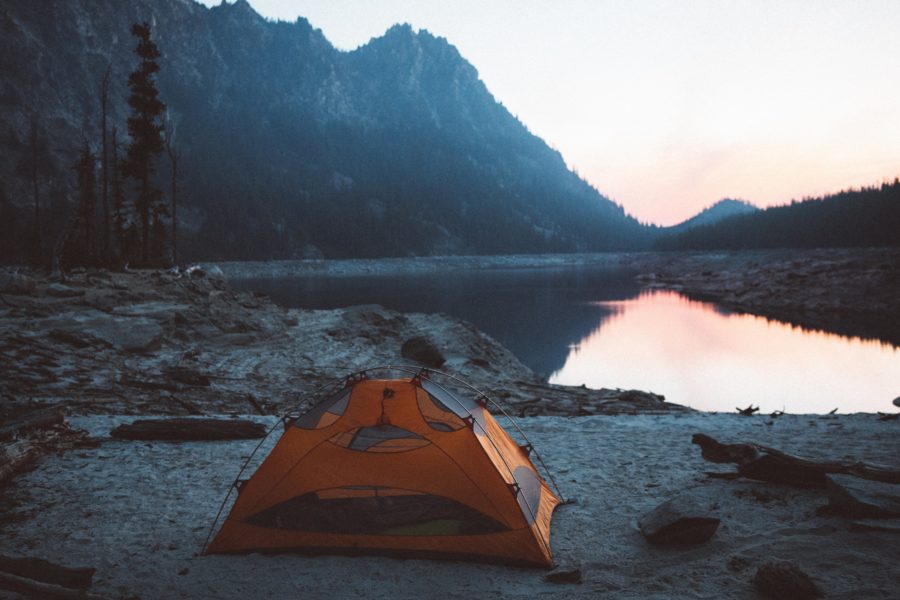 Water source
Did you think about the water source during your stay? Is your HomeCamper host providing access to water ? What can you do if there is no water source nearby?
In both cases, we recommend bringing a big water tank for your daily use. You will also need it to cook, clean, turn off your fire …
Survival knife
During your stay you will probably have to cut some things, therefore a survival knife is a must have. Invest in a knife that can also chop, slice and drill.
If you want a compact and light survival knife, go for a neckknife. They fit perfectly in the pocket and are ideal for daily use, but they have their limits.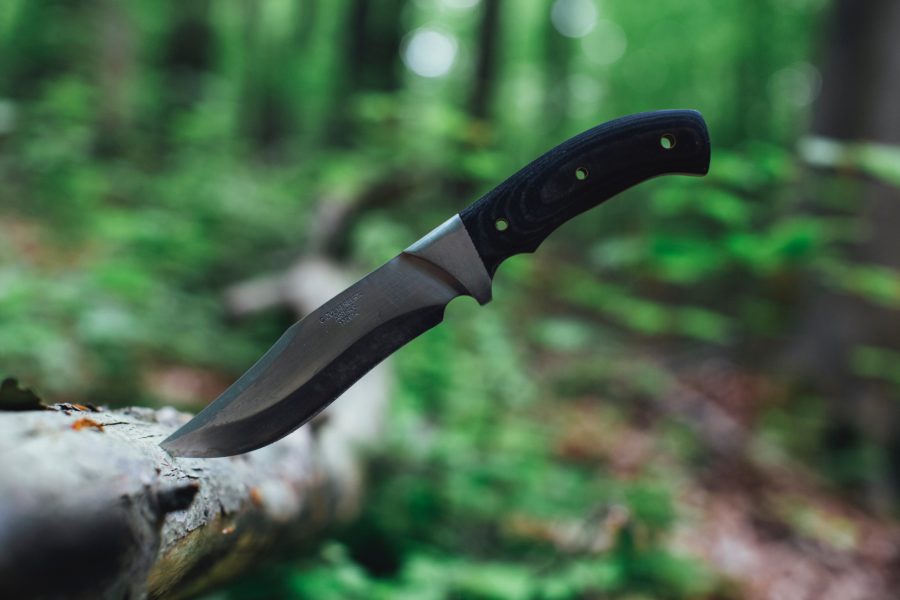 First aid kit
Don't forget to bring your first aid kit ! You can do it yourself or buy one already made. Either way, don't ever go for a trip without it.
Sleeping bag
The sleeping bag is an essential when going camping ! And even though it is summer you cannot overlook it… There is still a risk to be cold during the night and there is nothing worst than waking up freezing! So remember to take one that will warm you up on chilly nights.
Our advice would be to invest in a rather warm sleeping bag rather than suffer the consequences of buying a cheap one.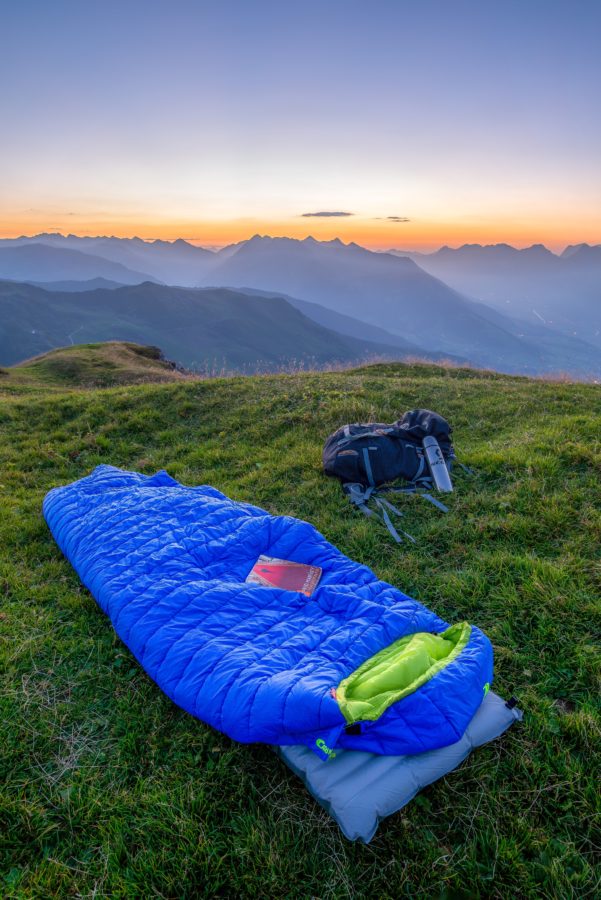 Mattress
If you already have slept on the ground, you know that is it not the most comfortable thing. It is way better to invest in an air mattress, and why not even a pillow for even more comfort. A good night sleep is essential in order to be able to have a great camping vacation.
Warm waterproof clothes
Thick coats are convenient when it's cold but are not adapted to windy or rainy weathers. That is why it is better to bring light and waterproof clothes. That way you won't sweat too much when it is humid or hot and you will be dry during your whole journey.
Insect repellent
The insect repellent is a chemical product, often unpleasant, and that needs to be used carefully on the skin. But at least it keeps insects away.
It is one of the most important camping equipment of this list! Forget bringing it and you may regret it for a long time …
Sunscreen
Going camping will expose you a lot more to the sun and its UVs, it is therefore important to protect you skin in order to avoid sun burns. Know that you can have a sunburn even thought the weather is cloudy. Make sure that your friends and family have their sunscreen with a good SPF and make sure you put it regularly.
Kitchen equipment
Fire lightning
You can try starting a fire with wood sticks, like an adventurer, but it may take hours while your friends and family don't really care about how you did it but just don't want to wait for it for the whole night.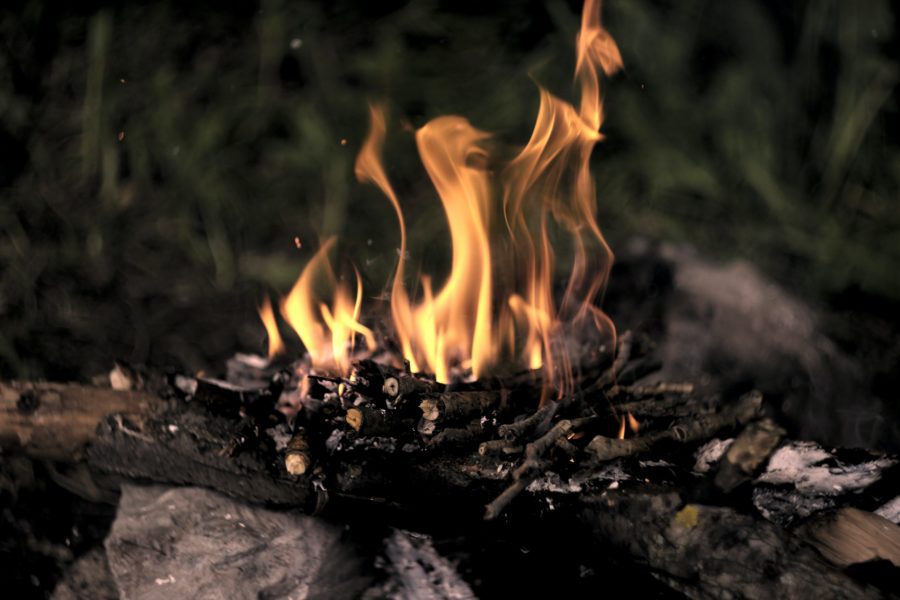 Kitchen ustensils
It is difficult to enjoy a good meal if you have to eat without a plate nor a fork. Make sure you have cups, bowls, plates, forks, knifes and spoons. Unfortunately, it is difficult to improvise these ustensils, so don't forget them !
Camping stove
A camping stove is essential because it is not guaranteed that you will be able to make a fire in order to cook, especially if it is forbidden in the garden you are staying in !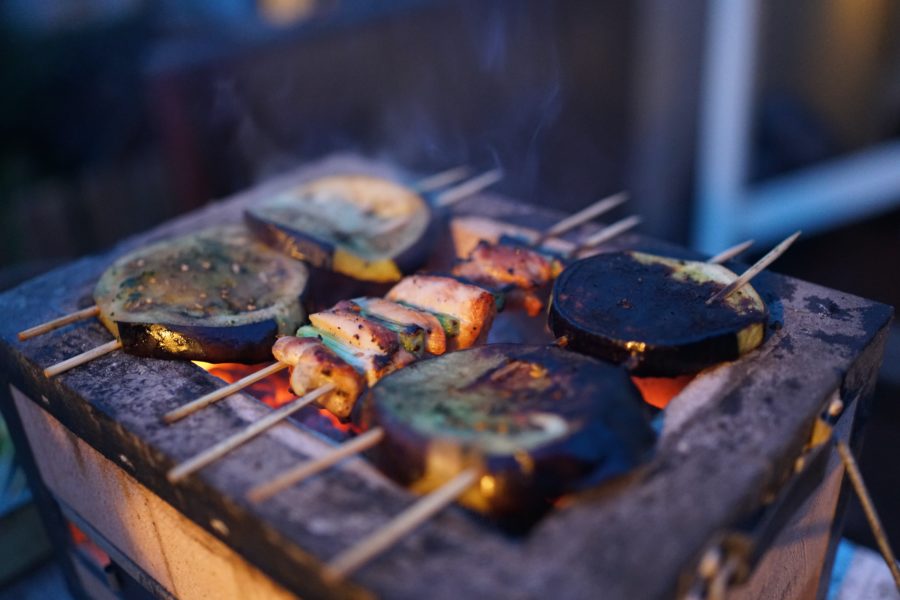 Cooler
A lot of people forget to bring their cooler, but it is an essential when going camping. A cooler protects your food from the outside elements, from animals, diseases, such as food poisoning. It is therefore very important and is worth buying! A high quality cooler will keep your food cool for at least 3 days, you can also use it as a seat!
If you go for a cooler, don't forget to bring ice too …
Other useful equipments
Foldable table
Camping chair
Coffee maker
Pan or a big sauce pan
Can opener
A bag with a zip, trash bags and aluminum
Cutting board (makes a good table once put on a cooler)
water tank
Water bottle
Binoculars
Camera
Map, paper, pencils
Fishing gear
Books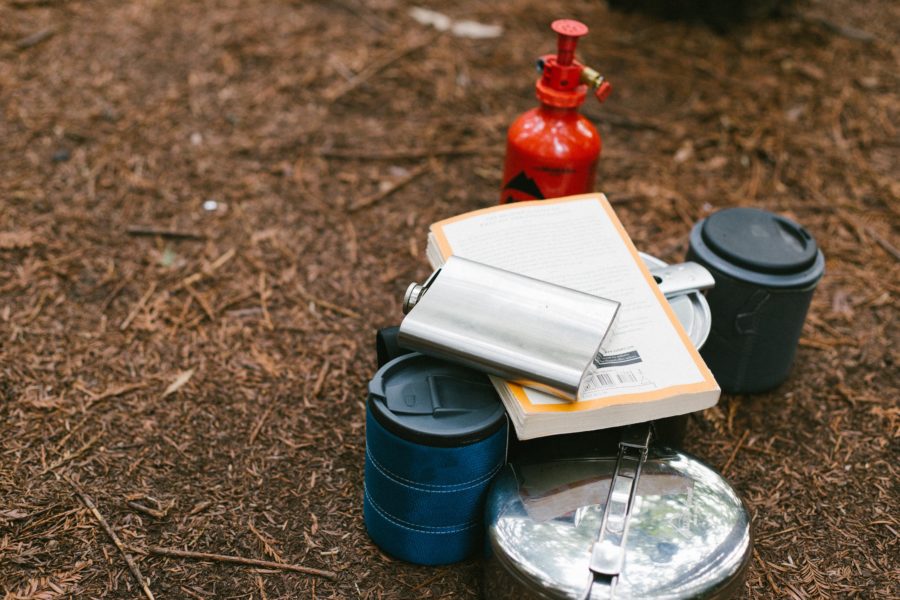 Take care of the environment : do not neglect the campsite's trash
Be aware of your waste. Use drinks and food that produce the less waste possible (with little plastic).
Put you waste into your own trash bag when you are camping in a HomeCamper garden. Don't waste food and do not throw your leftovers in the woods. Eat, burn or burry your leftovers.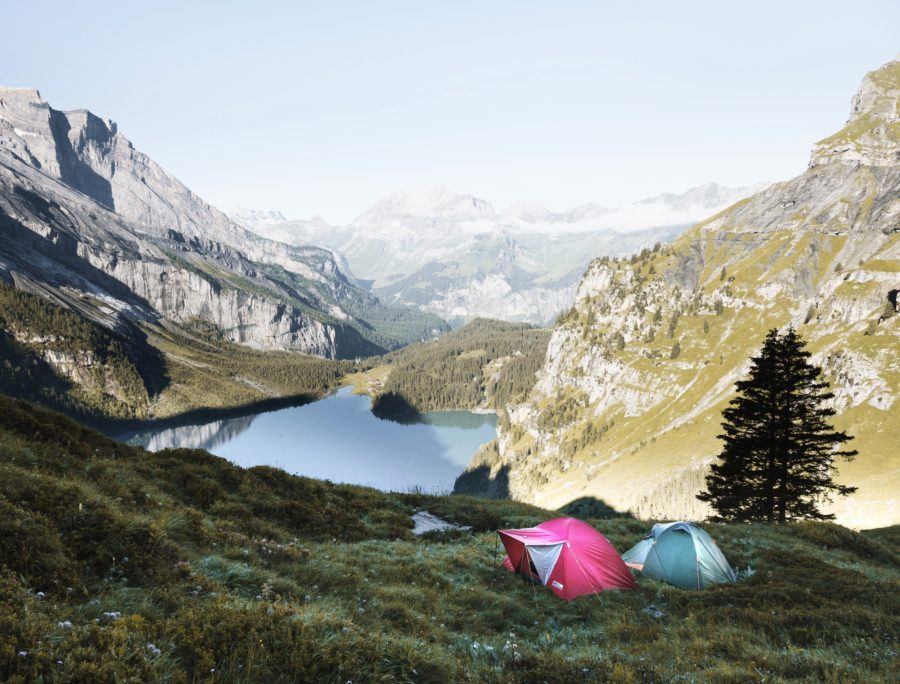 You are now ready for the big departure with your tent! See you soon in the HomeCamper gardens !