This summer, I go camping with my family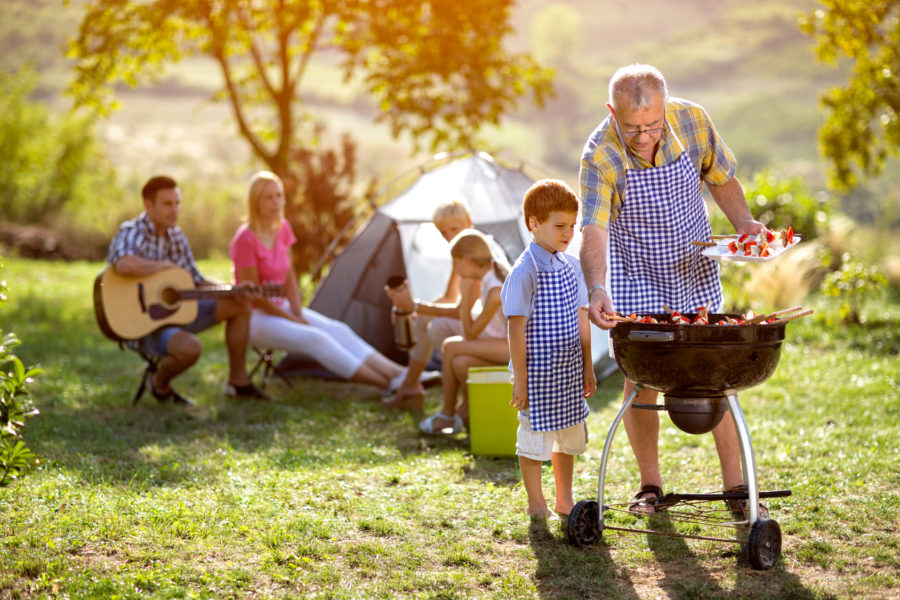 This summer, I go camping with my family
Going camping with your family is a great way to live new experiences together and make unforgettable memories!
But to plan a roadtrip with kids is not an easy thing to do. It requires a lot of organization and a lot more gear and material than if you were alone! This article will allow you and your children to have a list and therefor not forget anything essential for your unique vacation into the wild.
Camping chairs for children
No parent would want to have one of his child not being able to sit while having diner. Don't forget to bring the good amount of chair for the whole family while you are staying in the HomeCamper' gardens. Also, go for camping chairs adapted to children, their size and shape will allow kids to sit and get up easily.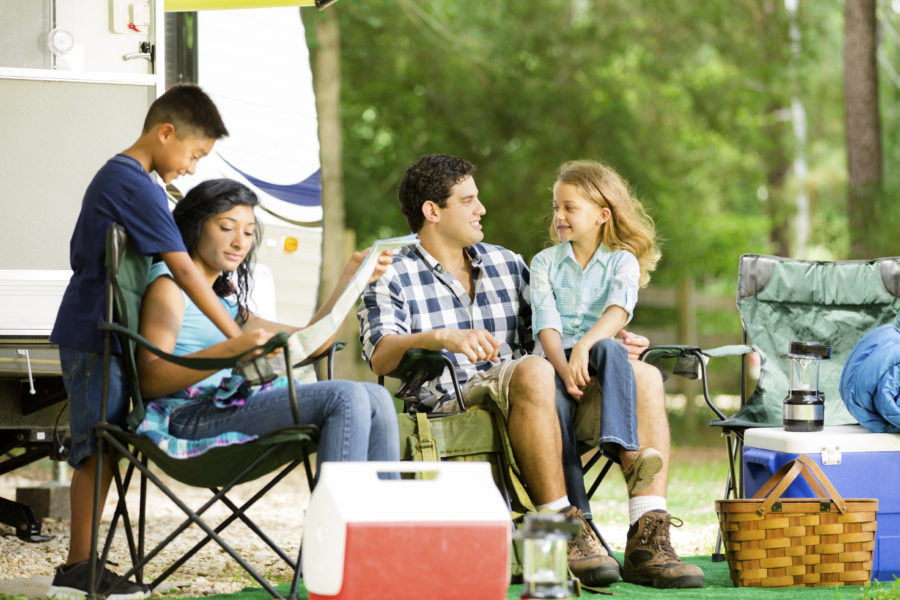 A large tent in which you can fit even when you are standing
Wether or not you choose to go for a family tent depends on how you travel and how you plan to use it. It depends on the number of people you want to fit in it, your budget and your destination.
In the end, we advice you to bring a tent big enough to fit all your family and high enough so that an adult could stand in it.
A tent for the kids
When the kids are a bit older, you may want to bring two tents for you stays. One for you and one for your kids. First of all they will be happy to have their independence but you will also be happy to have your privacy.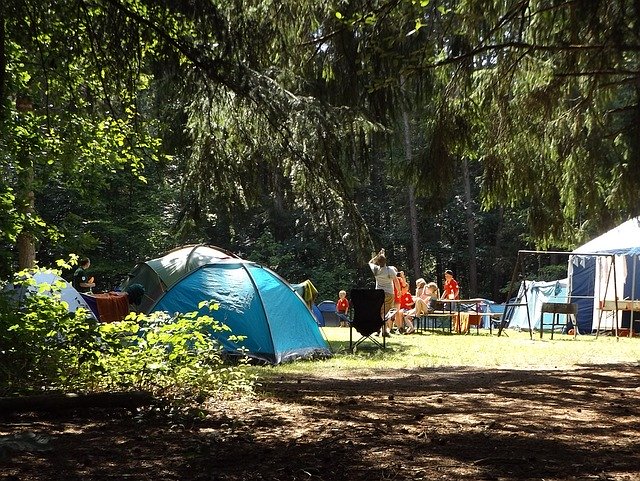 An essential kit
When you go camping, it is important to have a first aid kit in a place easily reachable, especially for the children. Before leaving, prepare a bag or a box with insecticide, sunscreen, sunglasses, baby wipes, bandaids and everything that you think may be useful.
Water bottle for the kids
The kids will probably spend their days doing activities, such as walking, swimming, running, playing, biking.. All these activities will dehydrate them. That is why it is better to have a water bottle for each kid, and don't forget to refill them several times throughout the day!
A bag for each kid
It is easier if everyone has his own bag in which he can store his clothes and things. This will allow you to know where everything is during your stay with our hosts.
Colored plates and cutlery
To add some fun, you can assign a color to each child.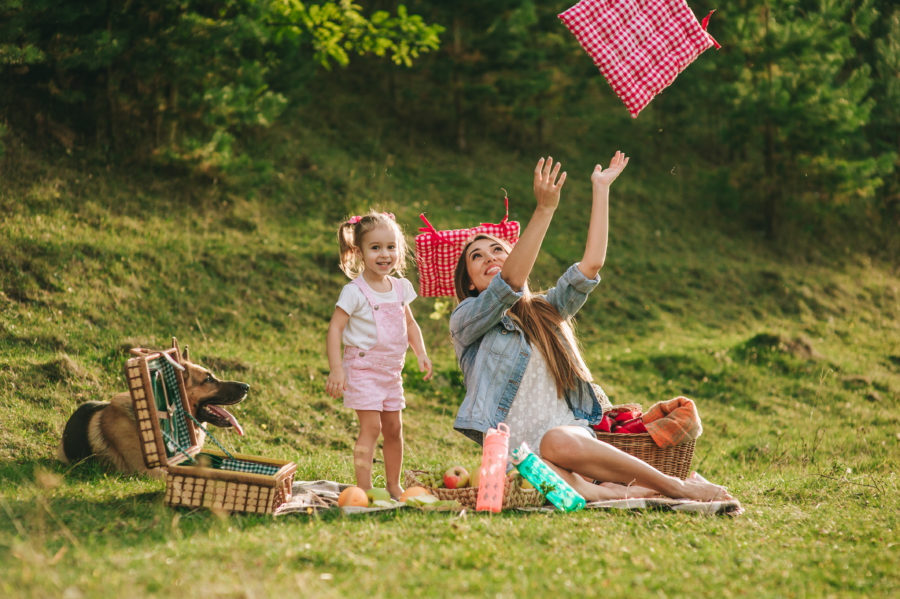 A few activity ideas for your kids during your stays !
Plan simple tasks, such as picking up woods
Organize games such as a treasure hunt
Use a bassin with water for the kids to play in hit when it is very hot
Bring sturdy toys such as small cars, trucks, dolls…
Bring books for children
Plan fun family activities, such as singing, telling stories ..
Go explore the surroundings of the garden you are staying in !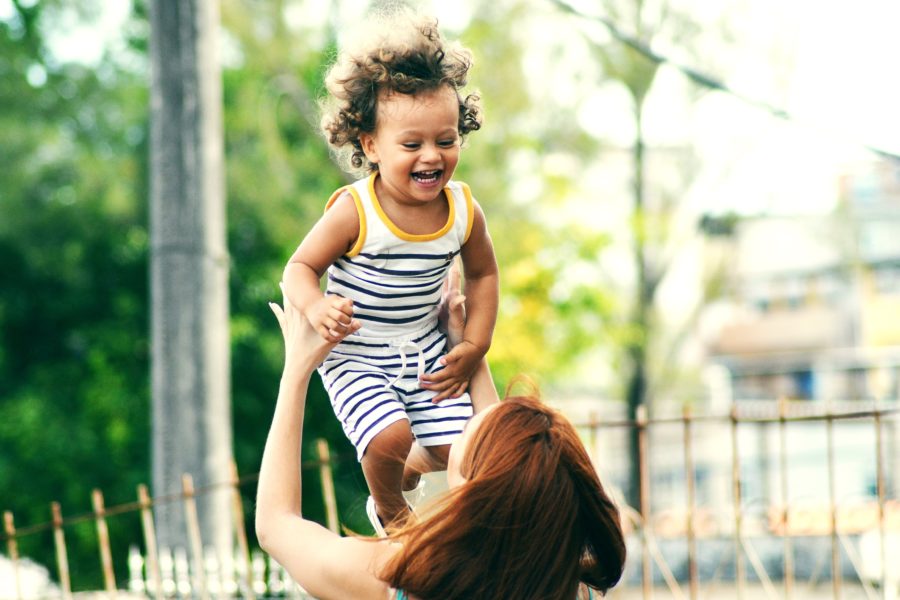 You are now ready for you big departure with your family ! See you soon in our HomeCamper's gardens !